So yes, I know I've been terrible at posting here. Been incredibly busy (good busy!) over the last month or so. I've a few ideas for a post, but I thought I'd give a quick post on something that I'm excited to announce.
Last night, WordPress 3.9 dropped. A fairly large update to WordPress with a bunch of new features. You can read about these features in a post I wrote for the FireCask blog. But the cool thing for me? I'm in the credits.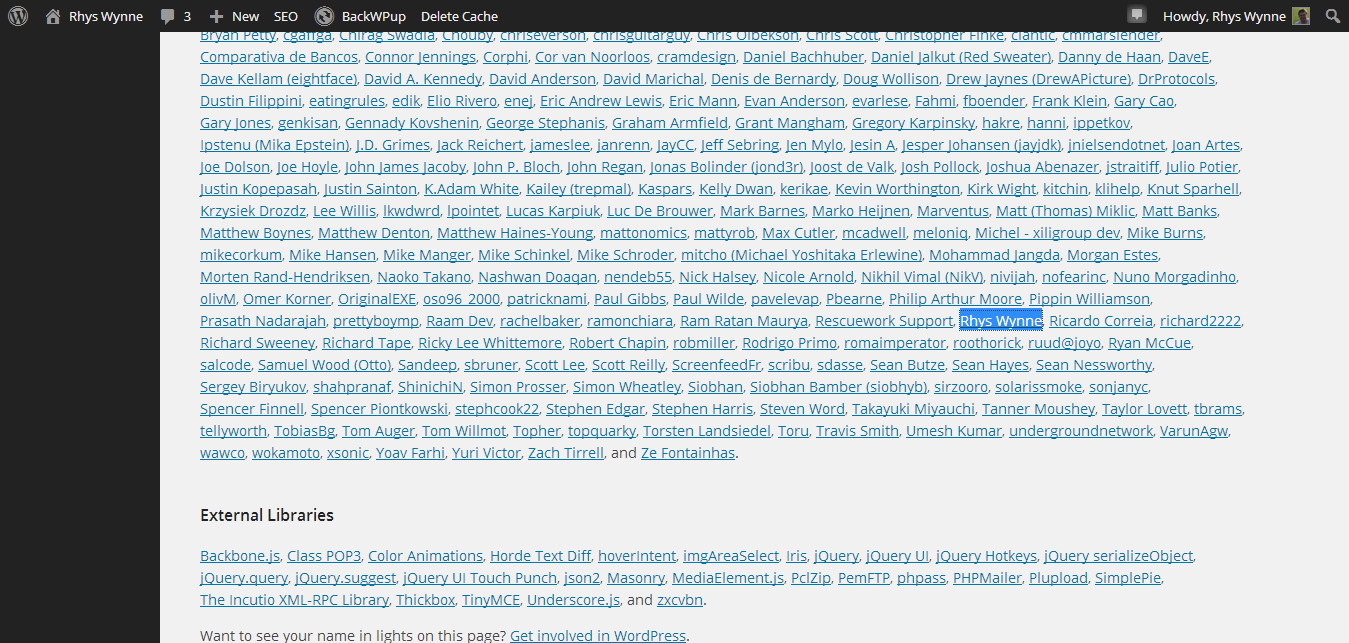 This is the first time I contributed to WordPress, so I'm delighted to have made it in the credits, even if it lead to a massive refresh of my WordPress Profile Page (I should link to it in the header). So yes, massively chuffed. Hope it continues!
So yes,  my code is helping run 20% of the internet. Scary, but chuffed.
A massive thank you to WP Contributor Day for getting me started on Contributing to WordPress (you can read about my day contributing here). If you want to contribute to WordPress, connect with the community, and have a lot of pizza and beer doing so, I suggest attending one.