Last weekend at Think Visibility, as well as the merriment at the bar and the great sessions put on by the speakers, there was also an air of sadness. Between this conference and the last, one of the speakers and somebody who I got to know pretty well – Jaamit Durani, was tragically lost in an accident.
Jaamit was such a huge influence on my career when I was starting out on SEO (I wrote about it on my old blog), and to say his loss saddened me and the SEO community as a whole would be a gross understatement.
As part of the celebration of his life, the Jaamit Award was created by The Hodge and his team, and the award was decided by the first (or best, I'm not sure) solution to the questions located in the Think Visibility Robot.txt file.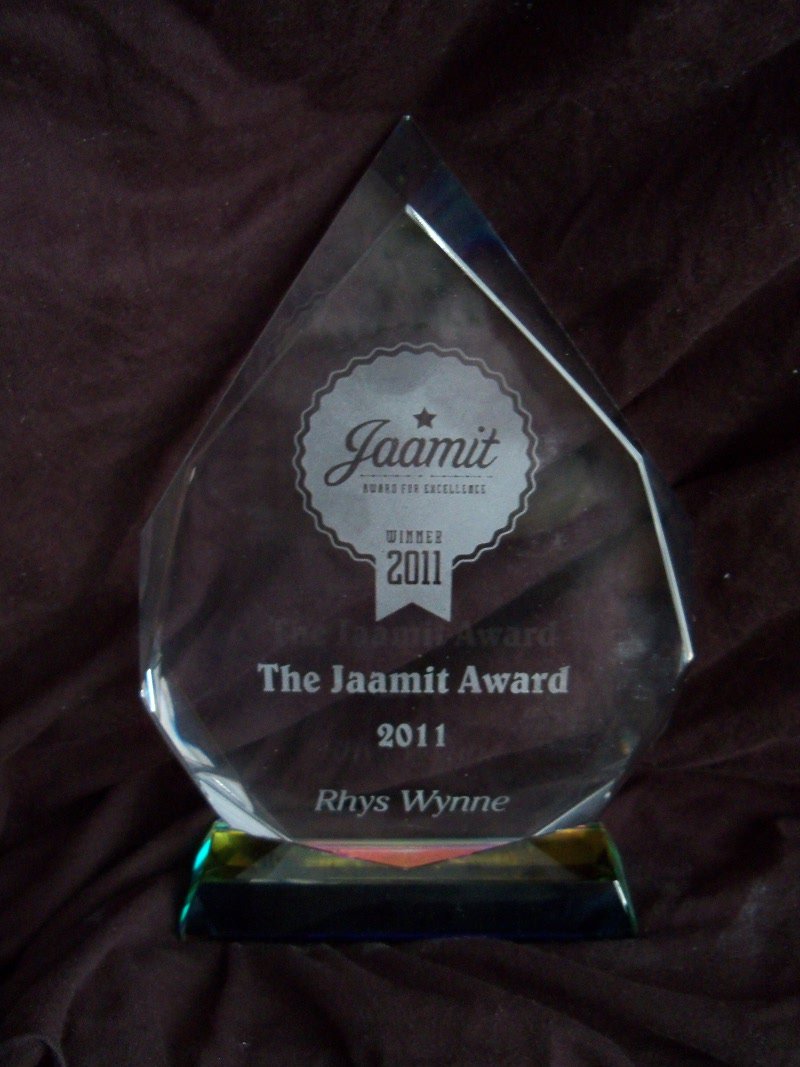 I was surprised and honoured to be named as the winner.
As Dom said in his speech, it will hopefully grow into an industry recognised award (in an industry that badly needs one), and although I don't profess to know everything that is known about SEO, I do try and "Share it like Jaamit", with what I do know with my peers (cheap plug – my Thinkvisibility notes will be on Winwar when I've finished typing them up). After all, I'd like to think I'm approachable at the very least.
What was incredibly humbling was reading back the twitter stream of the #thinkvis tag with all the messages of congratulations. Likewise all those who spoke to me in the bar with all the messages of support. As somebody who suffers quite badly from Imposter Syndrome (see Peter Cooper's notes on his talk), it was very humbling. I wish my dodgy neck didn't mean that I had to leave the party early, as there was so many people I didn't get the chance to speak to.
So to all those who congratulated me in person and on Twitter – thank you. To Dom for the Think Visibility September ticket & hotel, A4UExpo for the A4U ticket, Dixon Jones for the Majestic SEO year pass and Gadget Glamour for the iPad skin – thank you!
But most of all, thank you for Jaamit. He had such an effect on my career and on the SEO community as a whole. Just wish that he was still here to see it all.