So there is an article on the M.E.N. about the Northern Quarter Takeover Party that took place on Sunday 5th May 2013. And there's a picture in the gallery that features me. Here is the image. Impressive to get a photo of me on a major newspaper website.
Even more impressive, as I was in North Wales at the time.
Here is a picture of what I was actually doing on Sunday – enjoying the garden with my family. In North Wales.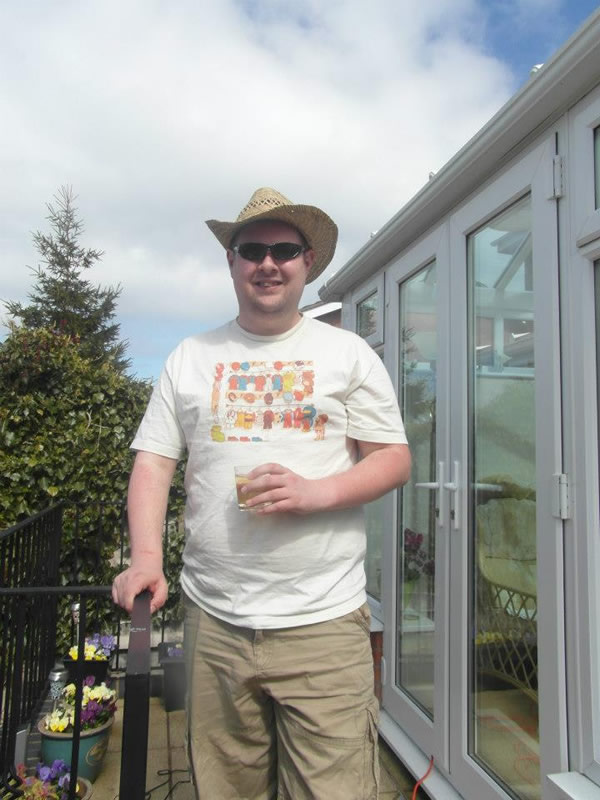 Still don't believe me? Here's a picture I tweeted at the time. It was just as delicious as some of the burgers available at the Northern Quarter at the time.
It appears as though there has been a bit of flak for the pictures, but rather than admit a mistake, the Manchester Evening News are digging themselves a little bit of a hole.
@SoLiTaNq Hi, I can assure you EVERY picture in the NQ Takeover gallery is from this year & were taken by Joel Goodman. I did the gallery

— Denise Evans (@DeniseEvansMEN) May 7, 2013
Look, I like the Manchester Evening News, it's great and read it, but odd that they're taking quite a defensive stance when they have been caught out.
Cheers to @_Chappers_ for the spot!