Last weekend was the fantastic Play Blackpool 2016, which was held in it's traditional home of the Norbreck Castle, in Blackpool, on April 30th and 1st May 2016.
The Play Blackpool weekend is legitimately one of the funnest weekends of the year for me, I have a great time when I head there and this year was no exception. We had a great weekend even away from the video, with a curry, a trip to Coral Island, and a night out in Blackpool as well as what you can see. Apologies for the bags under the eyes, I may have been a little hungover!
A Correction
As Sociable Soccer on YouTube posted on the video, the "Season Mode" isn't strictly true. It's a competition mode with a cup or league, but no season (so whilst you can play the Premier League, you won't be able to compete in a Premier League and FA Cup).
Other Notes
I actually found a nice B&B to stay in in Blackpool! If you ever get the chance to stay there, be sure to check out The Beaucliffe. A nice central location just outside of town, not expensive, great rooms, and a filling breakfast.
Sorry about the letterboxing in the beginning/end. It's bad of me but I recorded it in selfie mode. I guess I'm still learning!
I won the raffle! I won a lot of Konami goods, mainly some pretty cool Metal Gear Solid Merchandise. The second time I won a raffle and this was probably the best. I would've done an unboxing video but I was encouraged by the crowd to unbox it on stage. It was filmed, but I'm not sure if I'll show it, I disagreed with the trousers and I may have mooned the cameraman accidentally. But the gear is below.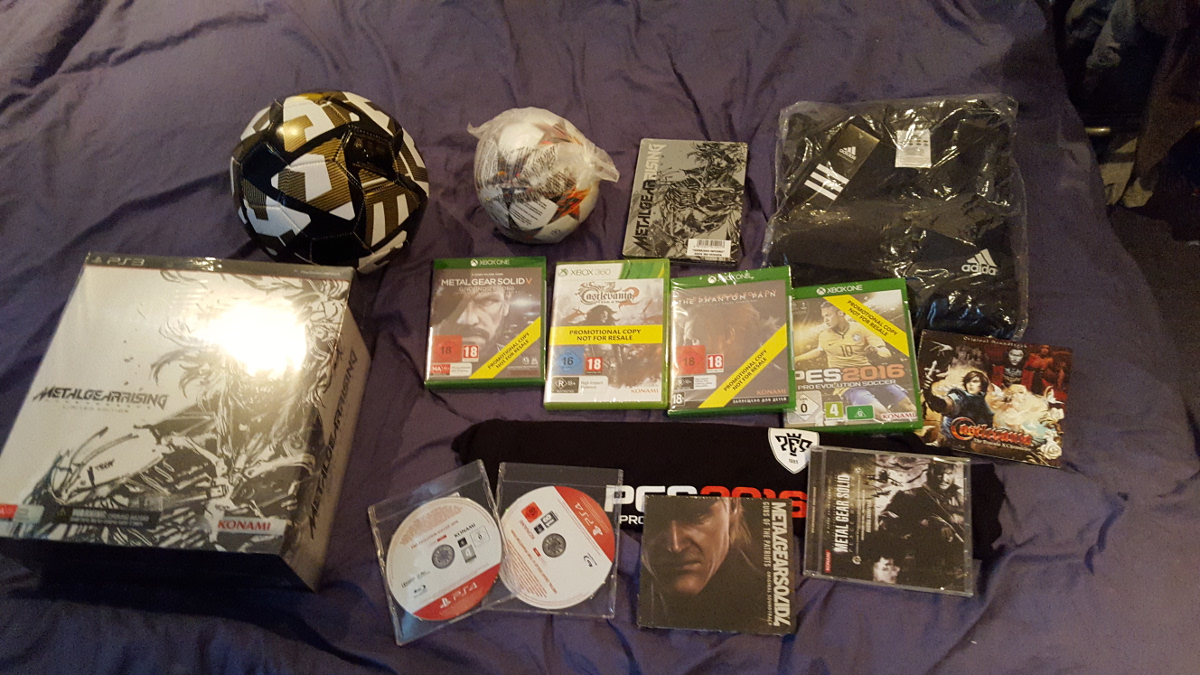 Game Notes
Two games I mentioned playing were Sociable Soccer and Dead Pixels II. You can find out more about these games at the links below.
Play Expo Notes
As mentioned in the video, Replay Events have a bunch of shows and conferences coming up in 2016. If you can get along to them, please do so.
Also you can check out Replay Events on Twitter, Facebook or their website.