In my last post, I talked about Matt, from the internet viral videos "Where the Hell is Matt?", visiting Manchester to record a new video. That was last night, which I attended.
I was running a little late (an epic game of Angry Birds meant I missed my tram stop) so missed the first recording, but by the second cut I moved into the background and followed the simple choreographed moves. The whole process took about 30 minutes, after which Matt signed autographs and copies of his book
, as well as posed for photos.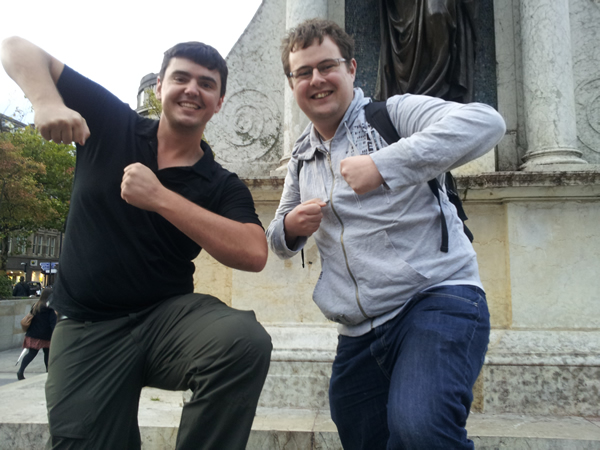 It was great fun and a nice distraction from a cold Wednesday in early Autumn. The video will go on the internet in early 2012. I'll be at the back, to the left, in a grey hoodie.
If I make the cut, though!