So an interesting post appeared on Matt Mullenweg's blog recently describing how they will change up the Testimonials Page by having blog posts under the #ilovewp hashtag. As somebody with some measure of standing in the community (other people's words, honest!), I'd thought I'd put out a blog post.
Now I could talk about the boring stuff, the fact that it found me a career that I love, and I'm paid pretty well to build things in WordPress all day, but I feel that could be repeating people.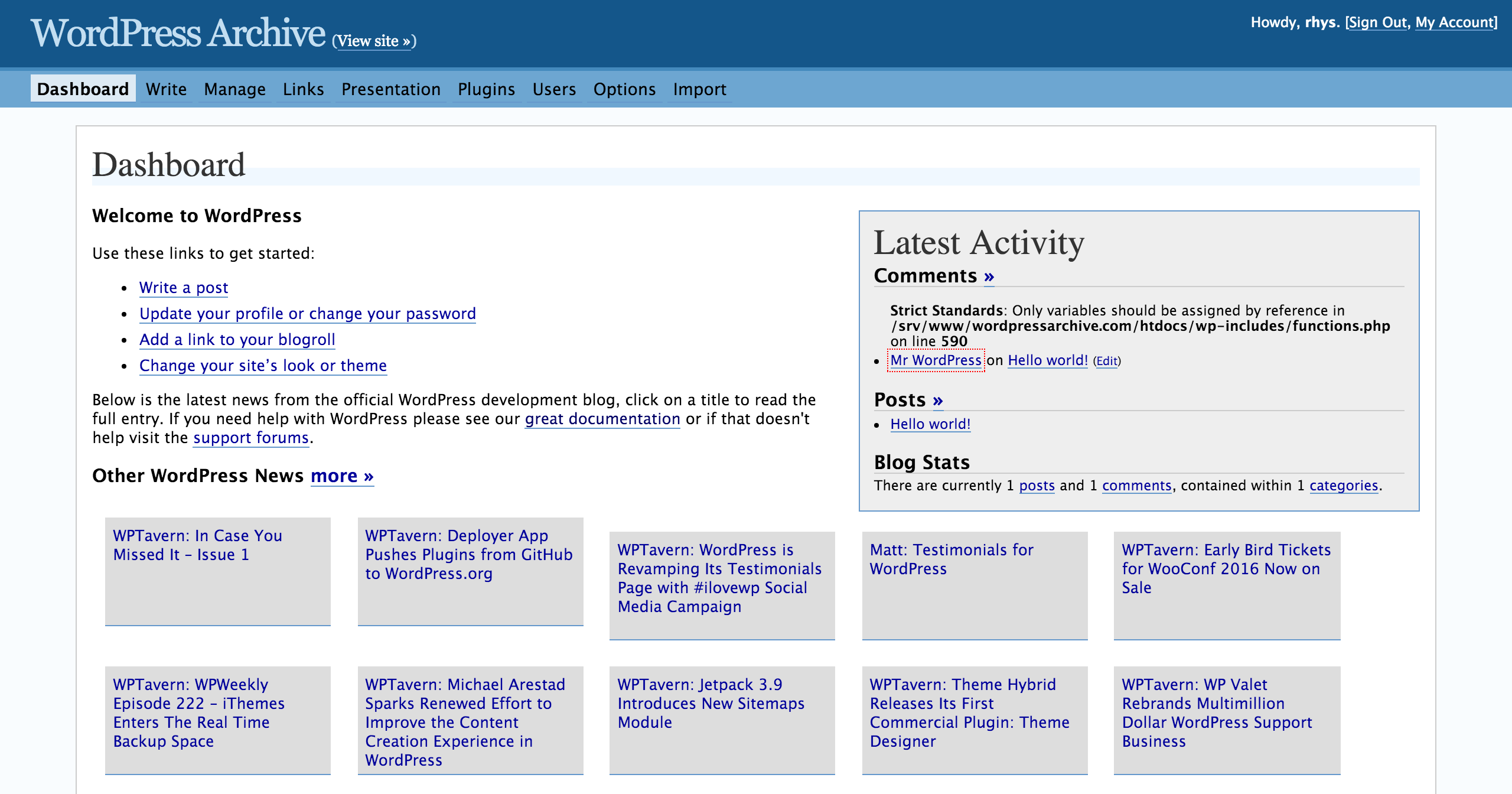 I could talk about the good that the project does in democratising publishing and giving people a voice. However there are people far more qualified to do that.
Instead I'll talk (rather selfishly) in the non-career impact it has had on my life, as it has been a cornerstone in helping pursue my passions.
None more so that one of my main blogs – Retro Garden.
I'm a big classic gamer, most of the time on my Twitch Channel I'm playing some obscure game from the mid 90's, so when I thought about starting a blog that focussed on one of my interests, that seems the most obvious to start with.
Through Retro Garden, I ended up networking with a few people and companies. I ended up getting a lot of free games to review (which was nice), but one such chat with somebody who is now a really good friend ended up changing my life forever.
This chap shared a love for professional wrestling that I did. Though unlike me he also was at the time an active wrestler. He was starting a promotion (which evolved into Britannia Wrestling), and needed a site. In return, I'd be given free entry to shows.
Of course, I accepted, and built the site in WordPress. Furthermore, over time, I went from being a face in the crowd, to helping out backstage, to being a referee, to being a manager and occasional wrestler.
I did knock it on the head after 5 years as work and other commitments made it difficult to continue, but I've so many happy times and experiences from those 5 years that it was worth all the early starts and late finishes. So much so that one of my other sites I write because I'm keen to try and get behind the curtain again. And that site is built on WordPress.
I'm not saying that WordPress is singularly responsible to all the above, but it makes it so easy to achieve so much. And that is why #ilovewp.